Where Nature Meets Comfort, Experience Our Homestay
Our Tradition Of Best Hospitality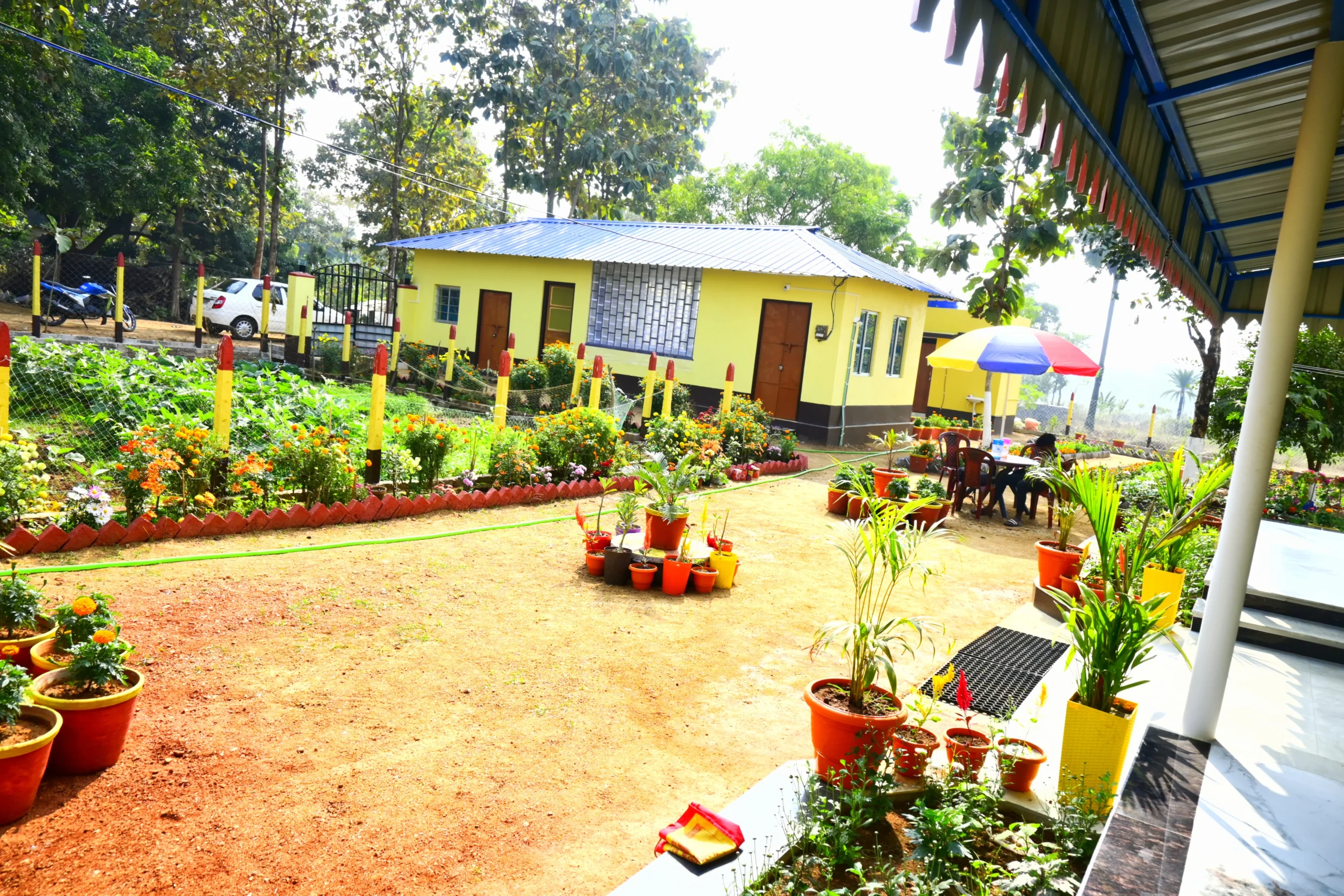 Welcome to Bagan Bilas Homestay, located in the idyllic village of Chakadoba. Surrounded by magnificent long saal trees, our homestay offers a truly enchanting experience in the lap of nature.
We take pride in curating unforgettable experiences for our guests. Our dedicated team will arrange sightseeing trips, allowing you to explore the natural wonders and immerse yourself in the vibrant culture of the area. To make your journey hassle-free, we provide convenient pickup and drop-off services. At Bagan Bilas Homestay, let us be your gateway to tranquility, where nature's beauty and authentic experiences come together to create lasting memories.
Virtual Homestay Exploration
Providing Hospitality the Correct Way
Travel is the passport to endless possibilities, where each journey becomes a story that awakens the soul and expands the horizons of our understanding.
Bamboo House Double Bedded (Non AC)
Explore Nearby Tourist Attractions
To reach Bagan Bilas Homestay, follow a scenic route amidst nature's embrace.Our homestay is conveniently located, making it easily accessible for travelers seeking a serene escape.
By Train
Chakadoba can be reached by Indian Railways. The nearest station is Jhargram(JGM). Besides you can reach here by booking a cab from Bankura ( BQA) or Ghatshila station easily.
By Air
Ondal Airport (RDP), 140 KM distant, is the closest airport to Bankura. Kolkata (CCU), in addition to Netaji Subhas Chandra Bose International airport, is a popular airport for flights to West Bengal cities. This is 240 KM away and has good train and road connections.
By Road
It has good road connections to nearby cities including Asansol, Durgapur, Burdwan, Purulia, and other areas of the state as well as to Kolkata. It is also extremely close to the state of Jharkhand.
Mannas Chhatterjee
2023-07-11
সুন্দর হোম স্টে।
Aronyaobokash Gramya paryatan
2023-04-23
Very good place
It's very nice place
Very good experience
A bit over priced but nice stay
Beautiful place and homely foods. REFRESHING ❤️
Awesome place and good behavior of their Owner, Manager and Staff also very very cooperative. All of our family members enjoyed very much, we enjoyed our Holi specially arrangement of evening program. Thank you all.
Best Homestay for tourism.